Inspiration borrowed from http://www.food.com/recipe/blueberry-pancakes-milk-free-egg-free-92649
People required to devour: 2-3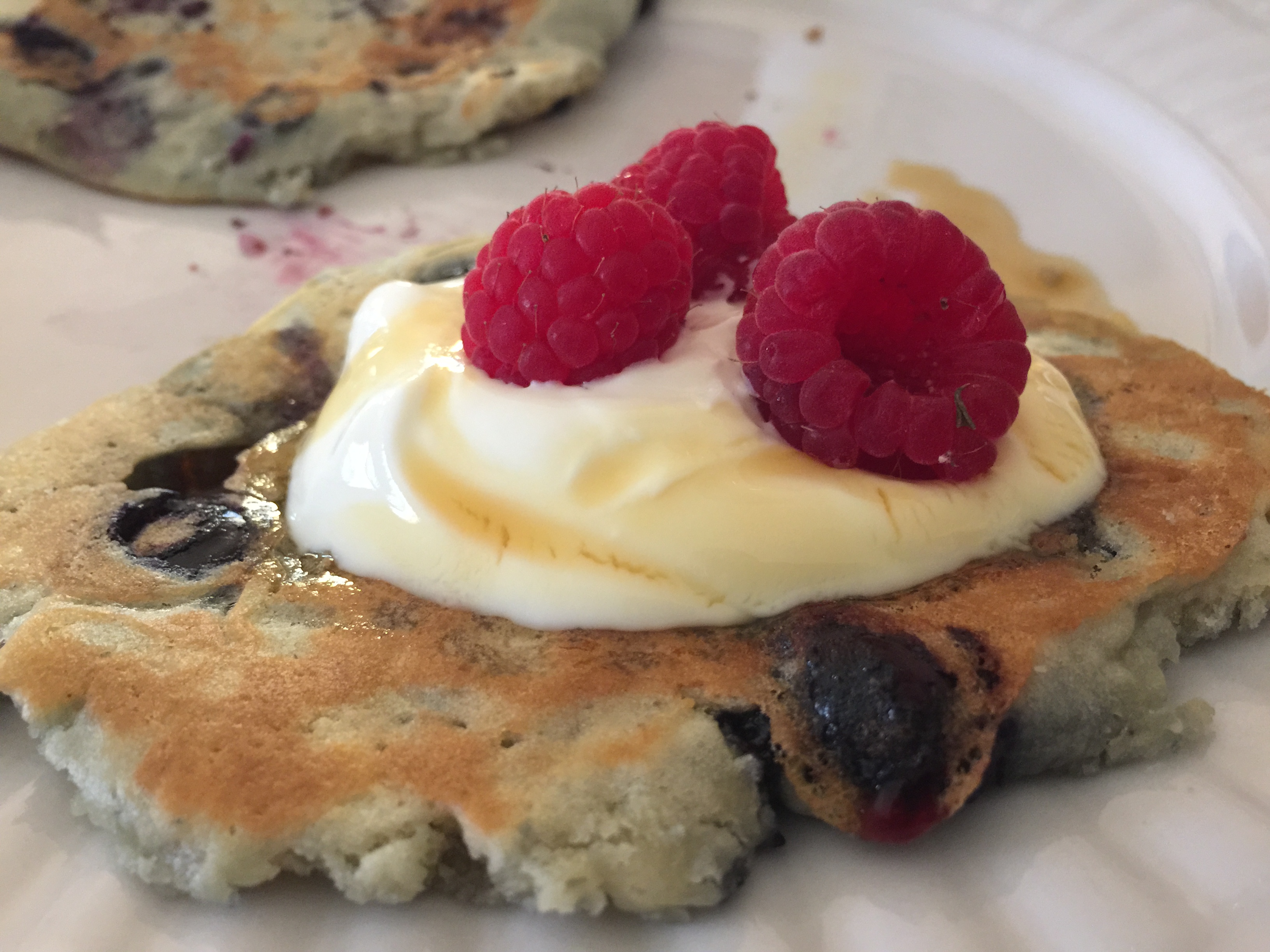 Ingredients
1 cup plain flour
3 tablespoons white sugar
2 1/4 teaspoons baking powder
1/4 teaspoons salt
2 1/2 tablespoons butter, melted (plus extra for cooking)
3/4 cup water
2 tablespoons water
1/2 cup blueberries (frozen or fresh)
Instructions
Sift together the dry ingredients.
Add butter and water to dry ingredients.
Gently stir through blueberries
Melt the extra butter in frying pan and add small amounts of mixture at a time, turning once bubbles begin to form on the pancake.
Top with Greek yogurt,  maple syrup and fresh raspberries.