Inspiration borrowed from http://www.bestrecipes.com.au/recipe/oreo-truffle-balls-L4933.html
People required to devour: 10+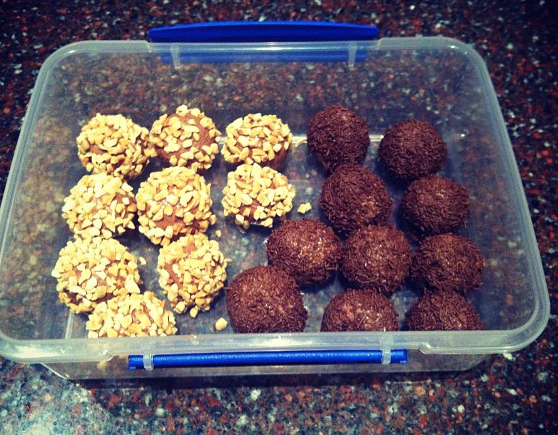 2 packets Oreos
1 block cream cheese
1 family block milk chocolate, melted
Place Oreos into food processor until they become fine crumbs.

Add in cream cheese and blitz until everything is combined and there is little white left.

Take 2 teaspoons of the mixture at a time and roll into balls. Place on tray in fridge.

After approximately 30 mins, take balls out and dip in melted chocolate. Return to fridge until chocolate sets.
Optional- after dipping the balls in the chocolate, sprinkle on 100s&1000s, edible glitter, chopped nuts, chocolate sprinkles or drizzle over some melted white chocolate.