Inspiration borrowed from https://snobnicky.wordpress.com/2009/06/26/recipe-thai-turkey-mince-with-rice-noodles/
People required to devour: 3-4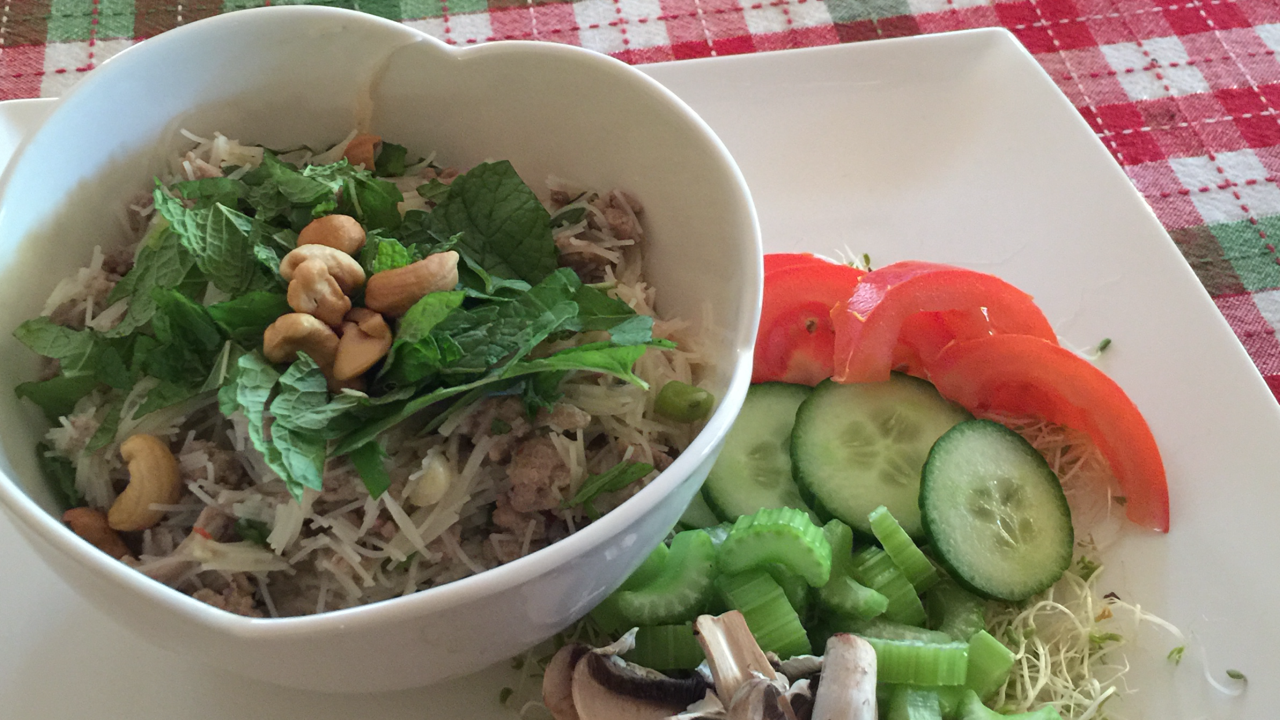 1 tablespoon sesame oil
500g turkey mince
2 garlic cloves, crushed
1/2 teaspoon chili (ground or flakes)
1/3 cup sweet chili sauce
1/4 lemon juice
1 tablespoon fish sauce (or to taste)
2 spring onions, sliced
1/2 cup fresh mint, chopped
1/4 cup cashews, roughly chopped
1 packet Rice noodles
Heat the sesame oil in wok before adding mince, garlic and chili.

While the mince cooks, cook the rice noodles according to the packet instructions.

When mince is cooked, stir through sweet chili and lemon juice.

Add in noodles, fish sauce and spring onions. Stir to combine.

Serve topped with fresh mint and cashews.