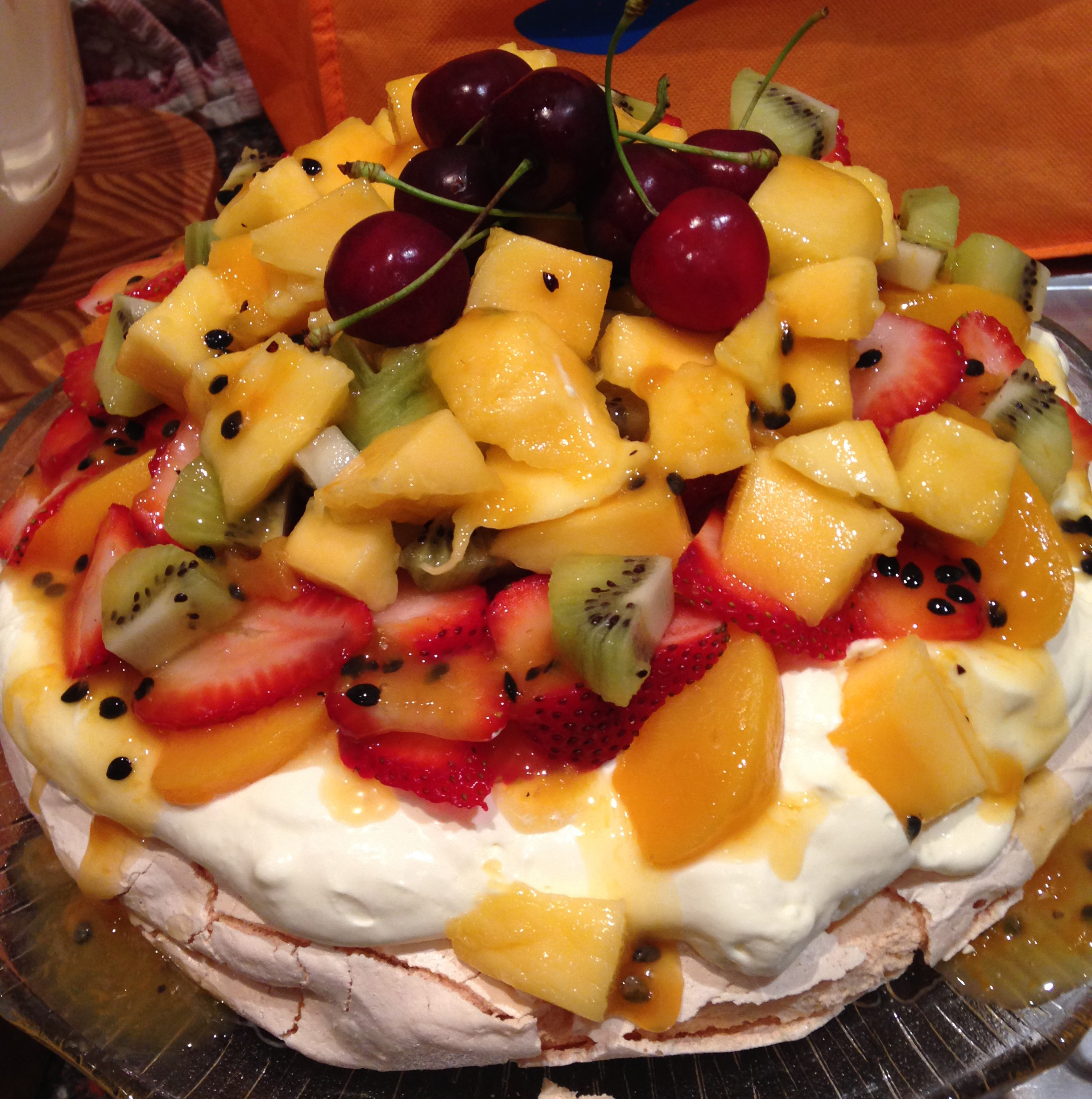 Inspiration borrowed from Donna Hay, https://www.donnahay.com.au/recipes/pavlova
People required to devour: 6+
4 eggwhites
1 cup caster sugar
3 teaspoons cornflour
1 teaspoon white vinegar
cream
mixed fresh fruit
To begin...
Preheat oven to 150°C.
Place the eggwhites in a bowl and use electric to beat until soft peaks begin to form.

Slowly add the sugar and beat well after each addition. Mixture should begin to appear glossy and firm.

Add the sifted cornflour, vinegar and combine.

Place mixture onto tray lined with backing paper. Use spatula to form pavlova into shape.

Put tray in oven and immediately reduce the heat to 120°C. Cook for 1 hour.

When done, turn off oven and allow the pavlova to cool in oven.

Top with beaten cream and fresh seasonal fruit.