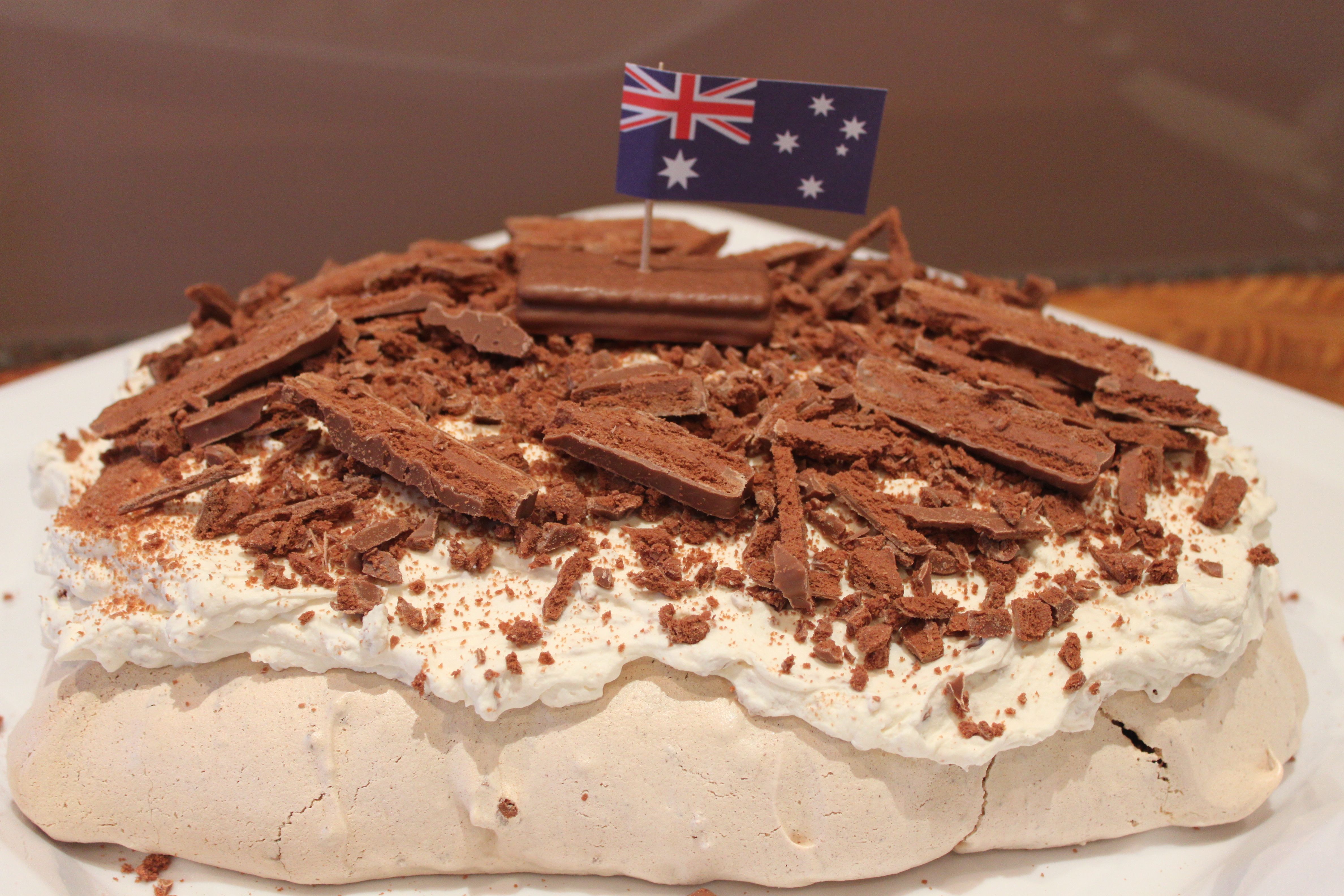 The perfect way to finish off Australia Day celebrations.
---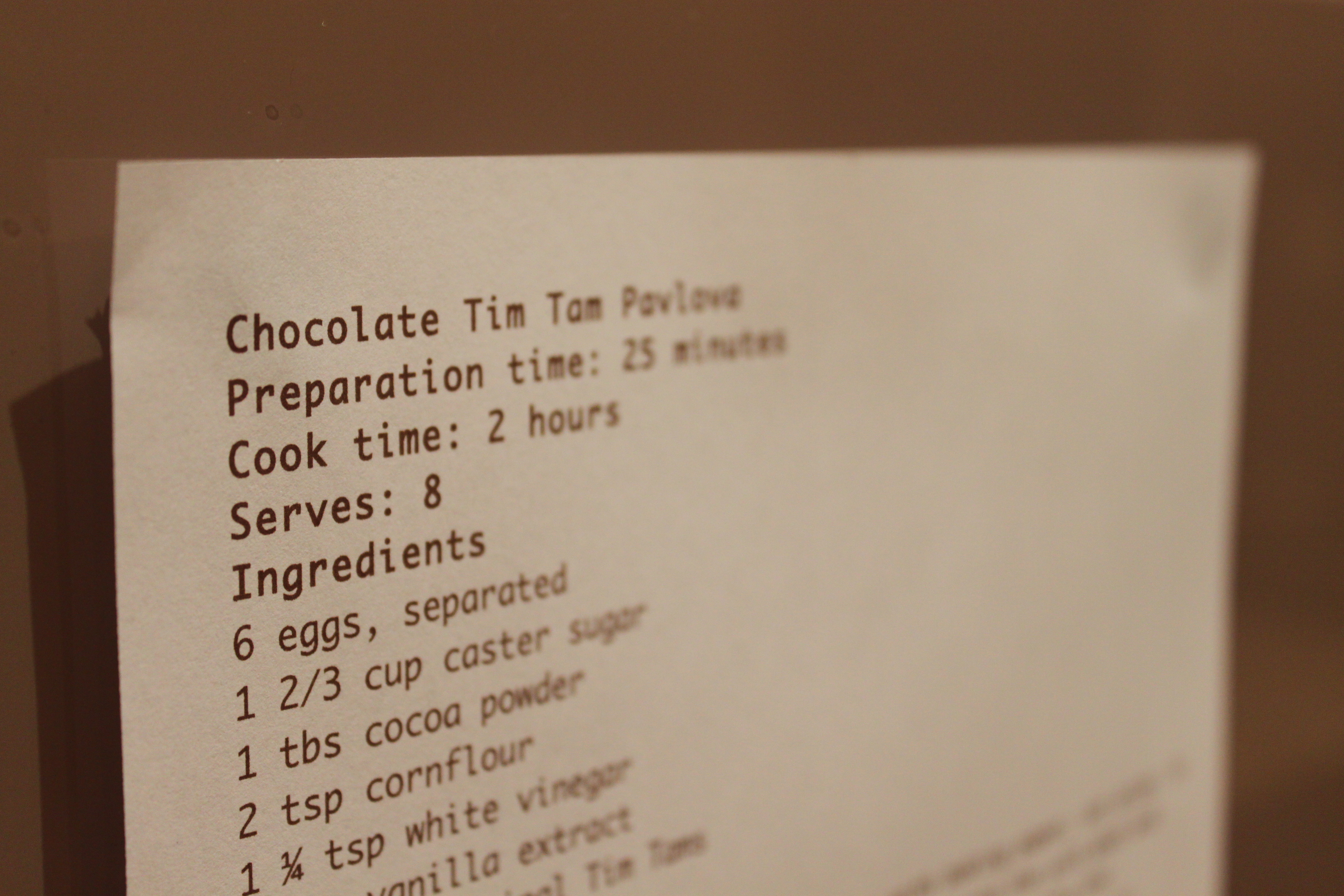 Inspiration borrowed from http://timtamrecipes.tumblr.com/
People required to devour: 8
Ingredients
6 egg whites

1 2/3 cup caster sugar

1 tablespoon cocoa powder

2 teaspoon cornflour

1 ¼ teaspoon white vinegar

1 teaspoon vanilla extract

1 packet Tim Tams

300ml thickened cream

 
Method
To begin...
Turn oven to 150ᵒC and line an oven tray with baking paper.
Place the egg whites and 1/4 teaspoon of white vinegar into a dry bowl. Use an electric mixer to beat the whites and vinegar until soft peaks begin to form.

Start adding the sugar to the mixture in small portions. Beat well after each addition. Continue mixing for 5-10 minutes or until the mixture is stiff and glossy.

Stir through sifted cocoa, cornflour, vinegar, vanilla and six chopped Tim Tams. Place mixture onto tray in rectangular shape, approximately 3-5cm thick.

Bake in 150ᵒC oven for 20 minutes, then turn down to 120ᵒC for a further 1hr 40min. Once the pav shell is crisp, turn oven off and leave it to cool with the door ajar.
To finish...
Top with whipped cream and chopped Tim Tams.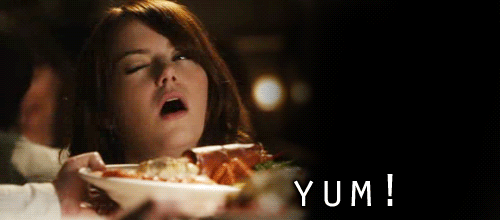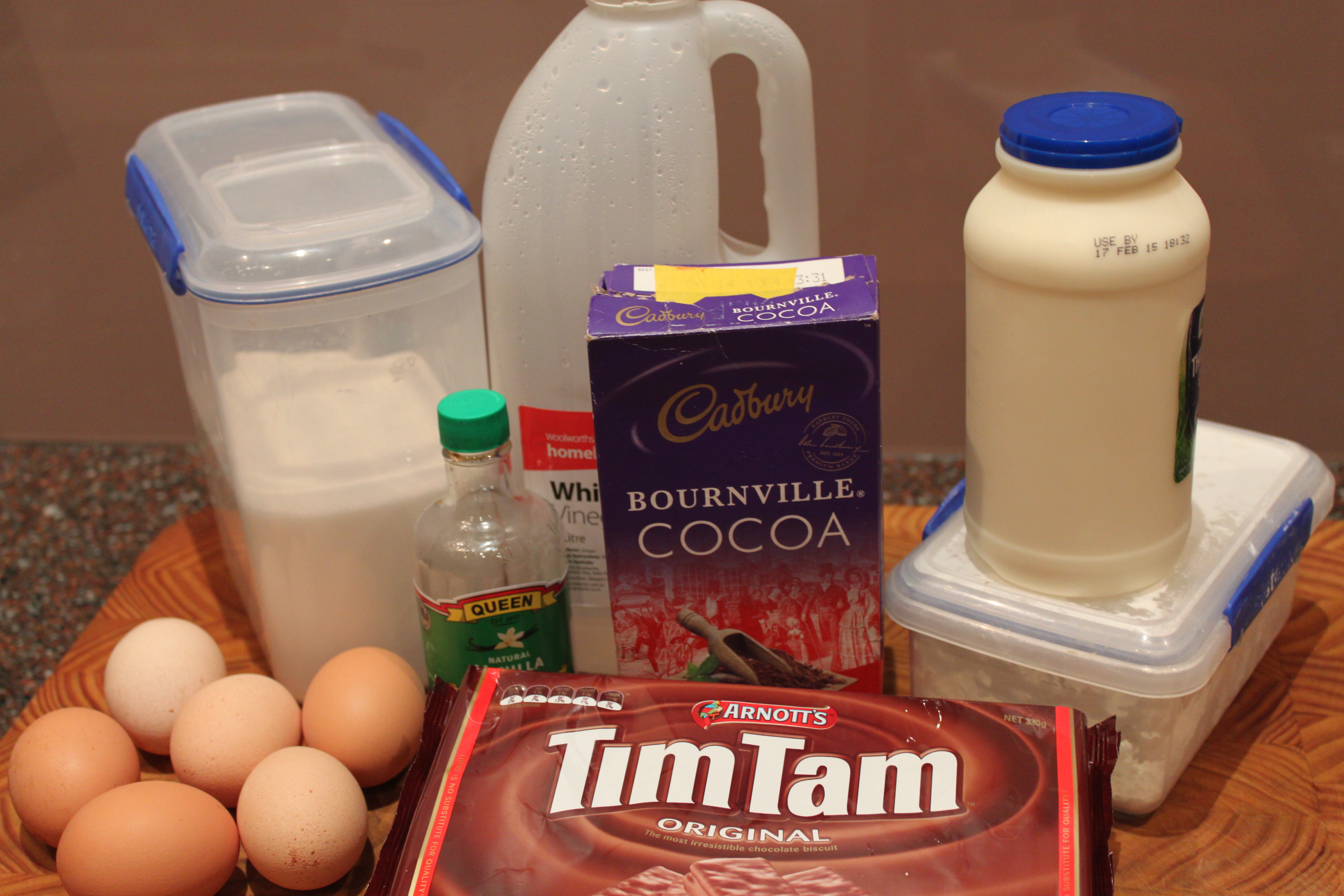 Fresh eggs from a neighbors backyard and Home Brand vinegar. Don't judge.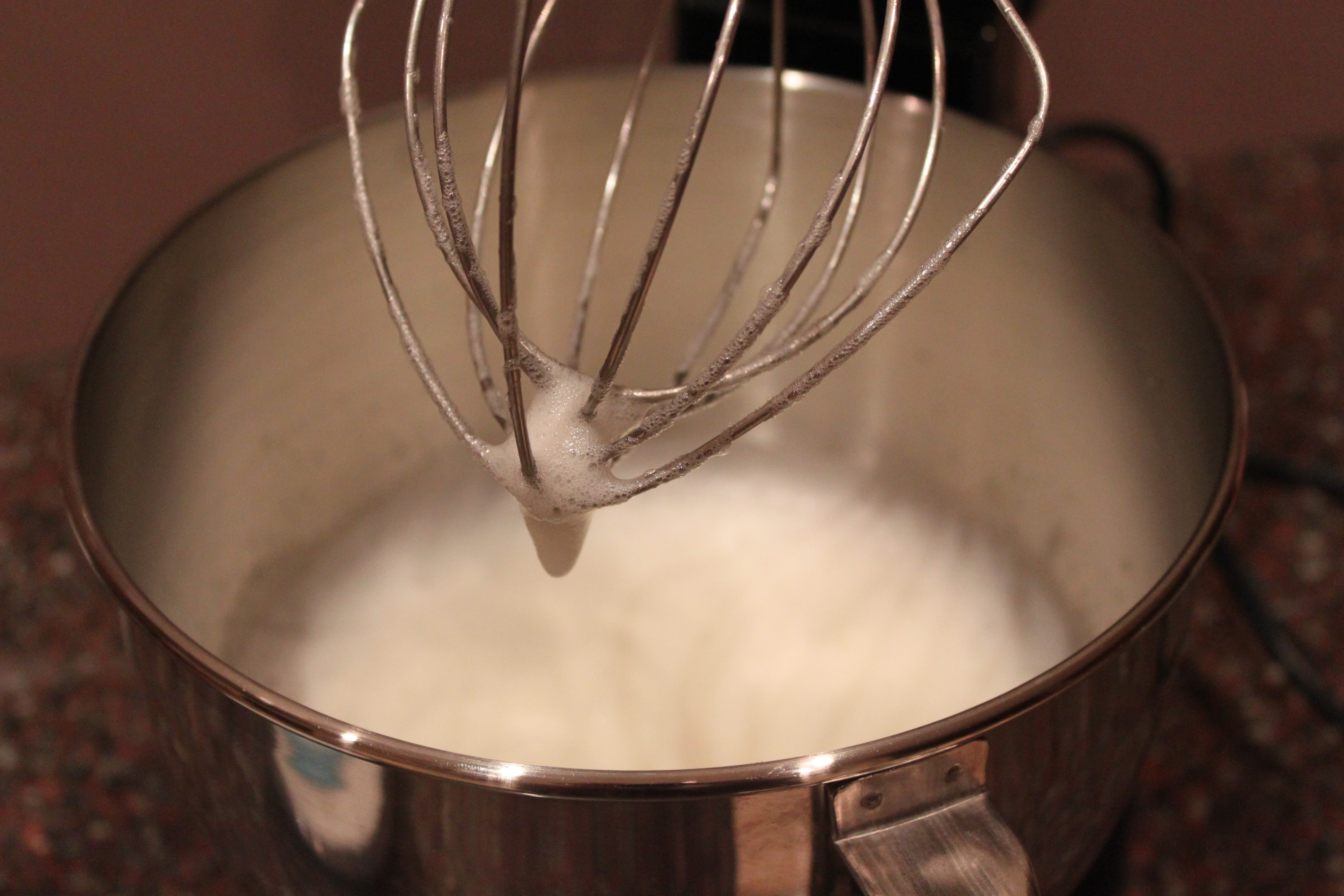 The sad looking soft peaks.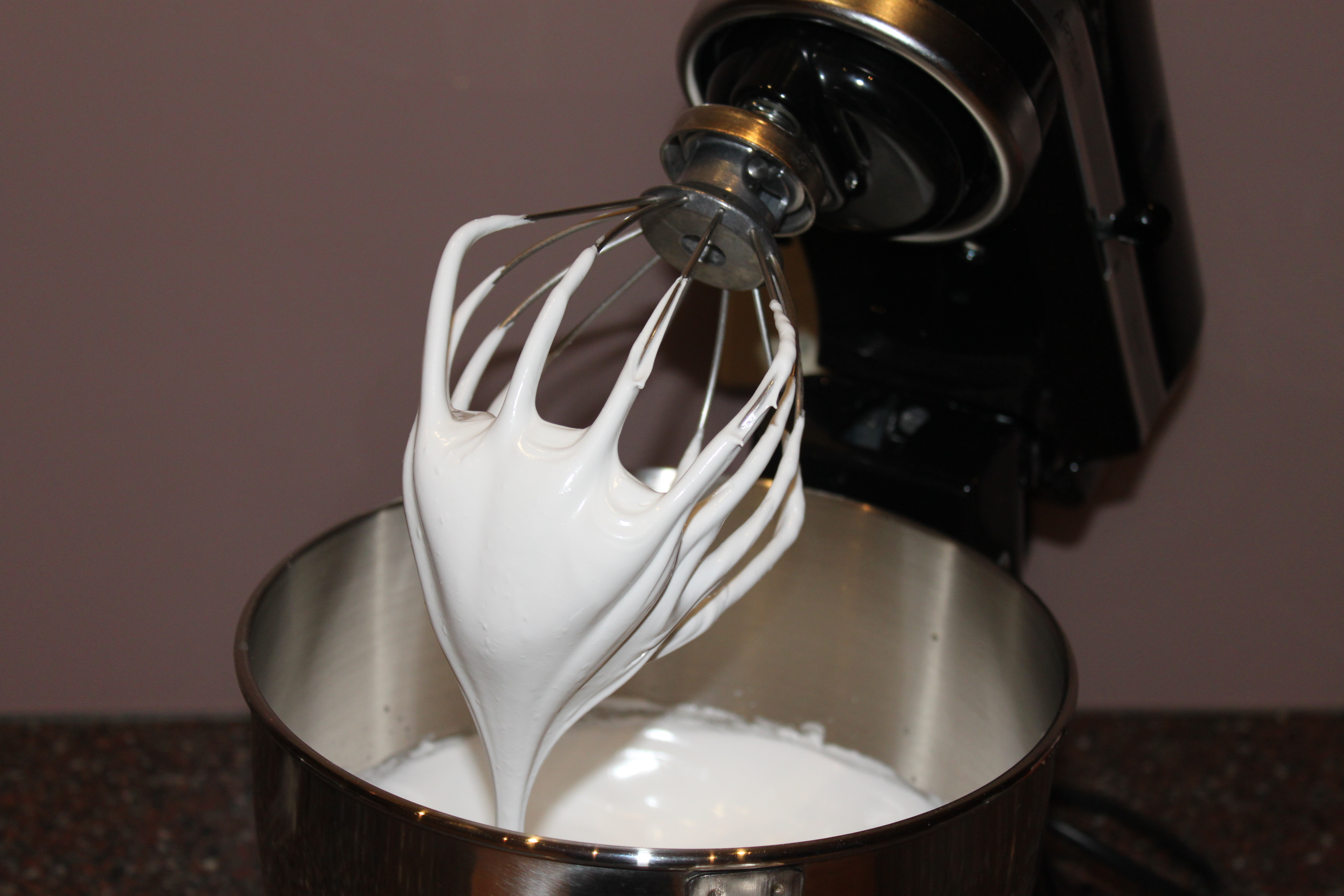 This was after around 5 minutes of mixing on medium to high speed.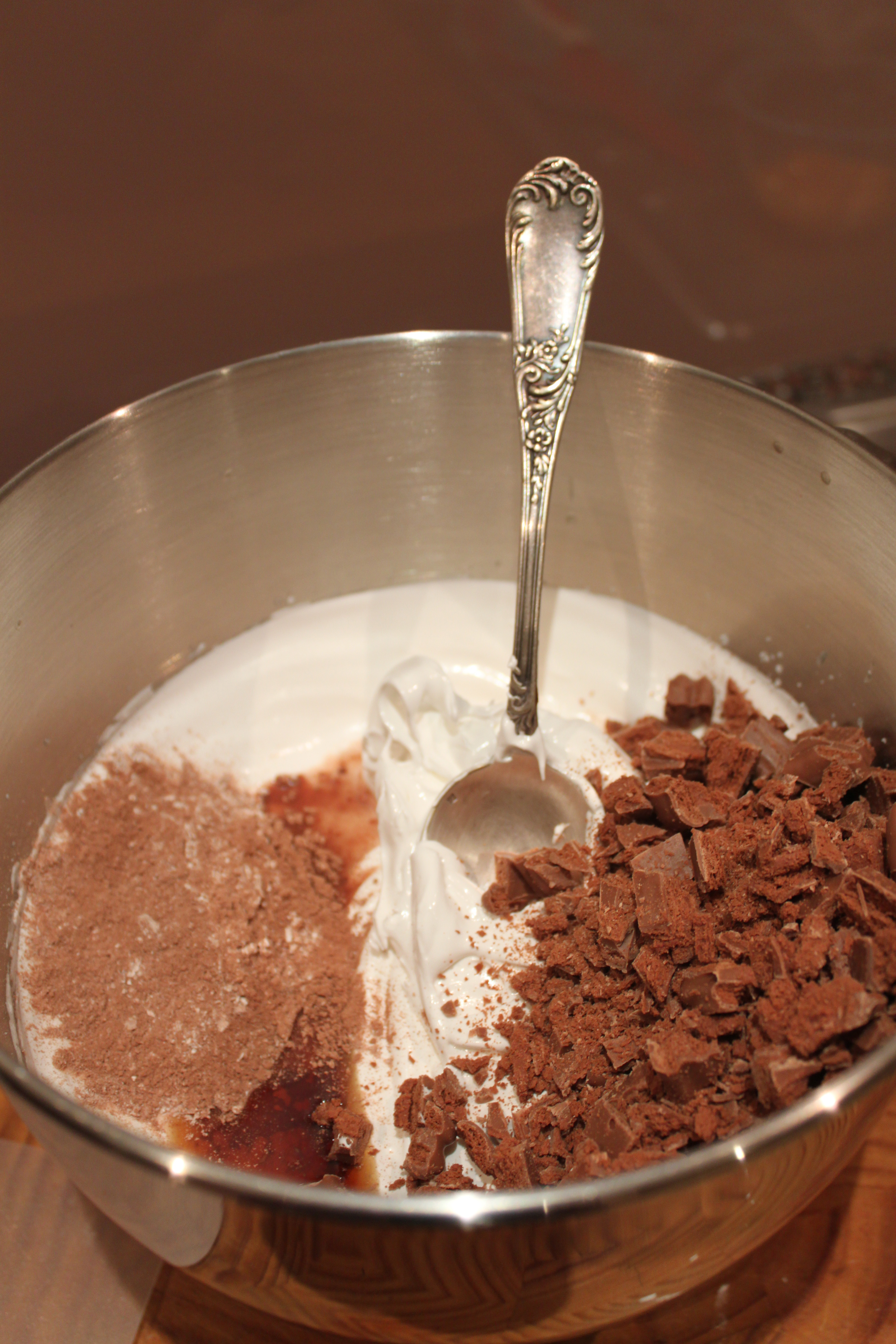 You could probably add these ingredients and mix with the electric mixer before stirring through the Tim Tams, but stirring it all together seemed to work for me.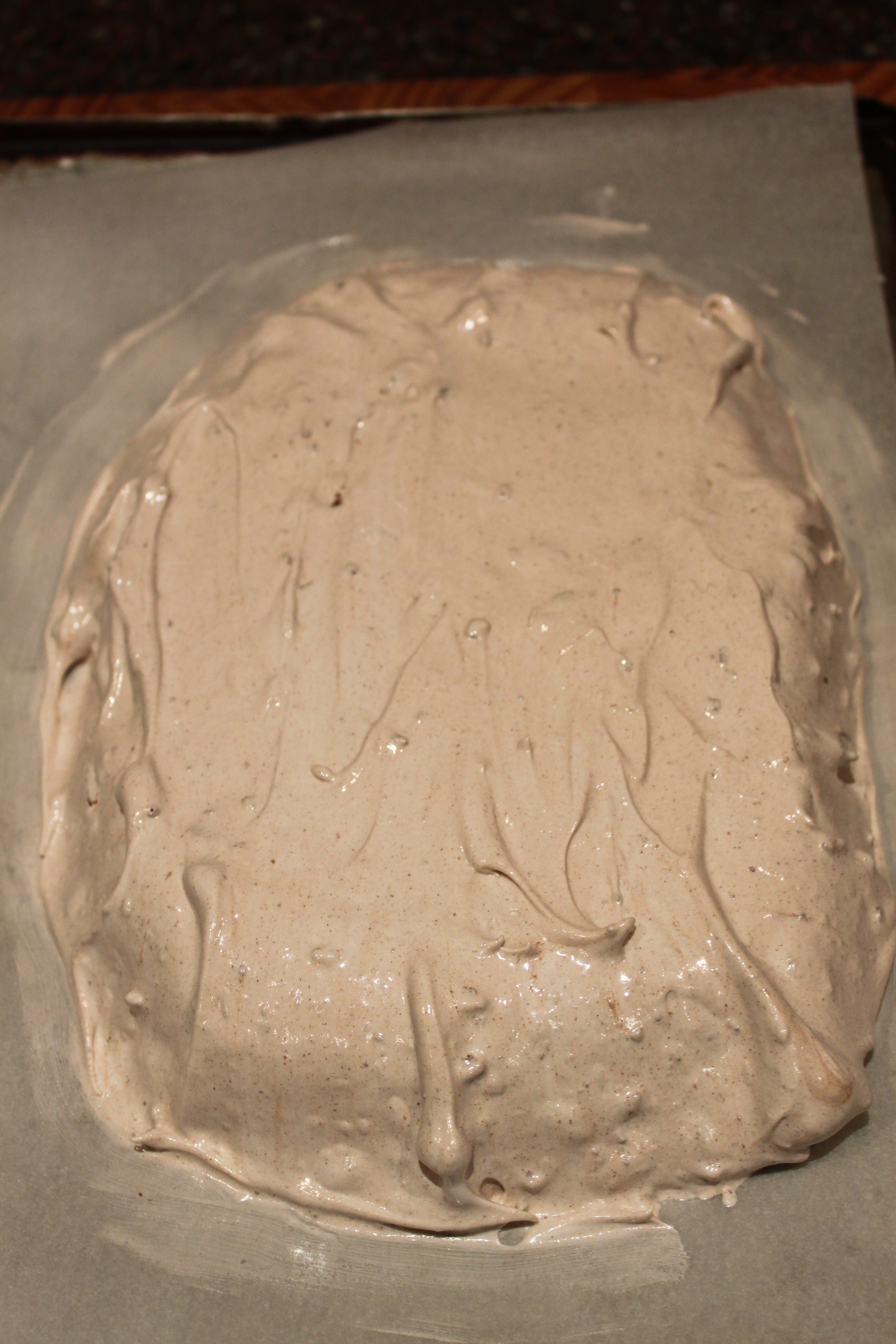 By 'rectangular' I actually mean 'spoon mixture into a heap and hope for the best'.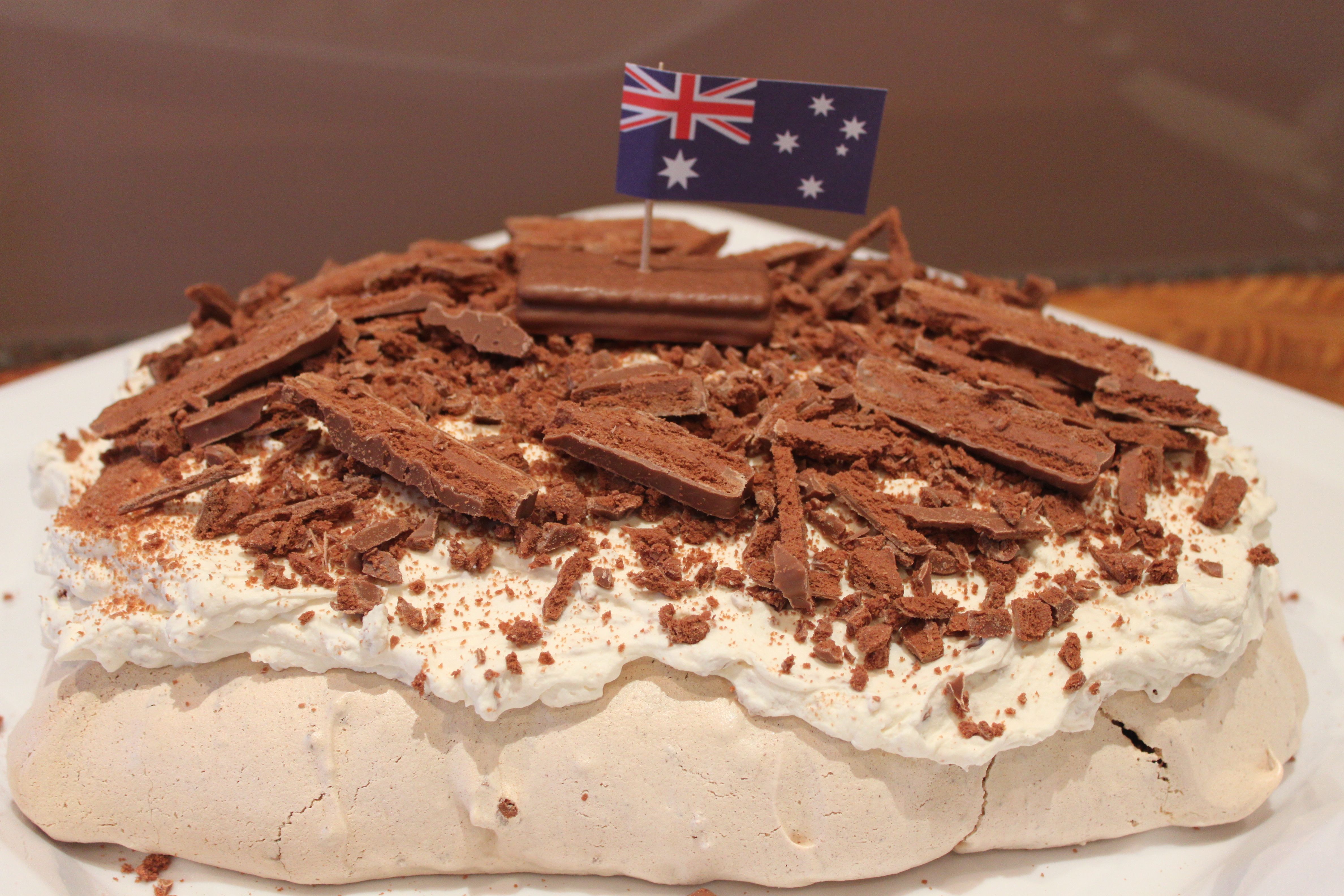 Final patriotic product.